Emergency call-out
We offer an emergency call out service to limit further damage caused by adverse weather conditions.
Flood and Leak
Our priority visit is recommended to start the drying-out process to prevent further damage. Industrial dehumidifiers speed up the process.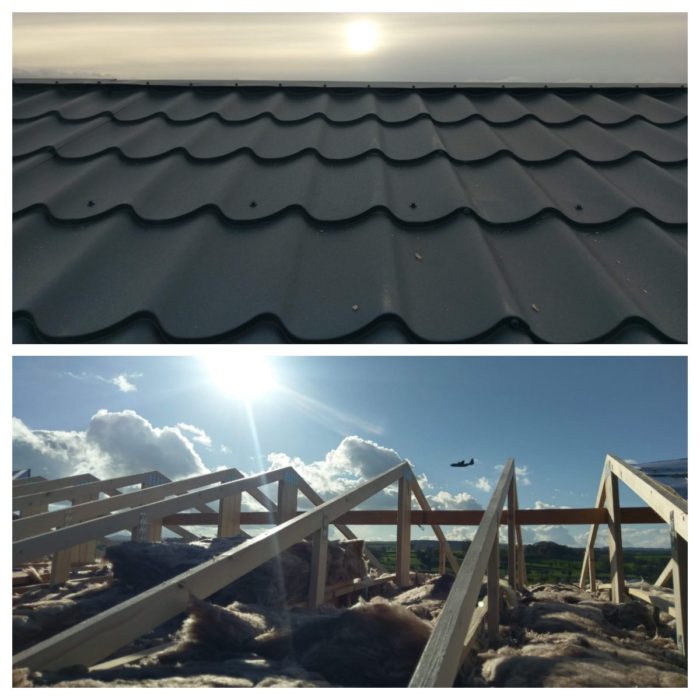 Roofs
Static Caravan Roof Repair
As the roof of your static caravan is one of the most important parts. It is always advised to keep the roof well maintained and make sure the gutters are clear. The modern pan tile roofs are well-built and strong but due to more frequent storms we are seeing damage done by falling trees and roof sheets blowing off.
We are experts in park home and static caravan roof repairs and whether is a small leak, internal damage or a full new roof, we are the only company you will need.
Protecting from futher damage
If your static caravan or park home has been damaged by a storm, the next course action to take is to protect it from further water damage and also securing any loose parts that may cause injury. Our purposely made tarpaulin sheets are heavy duty and are designed  to cover the full roof or the area that is damaged. By protecting the roof, the secondary damage will be kept to a minimum.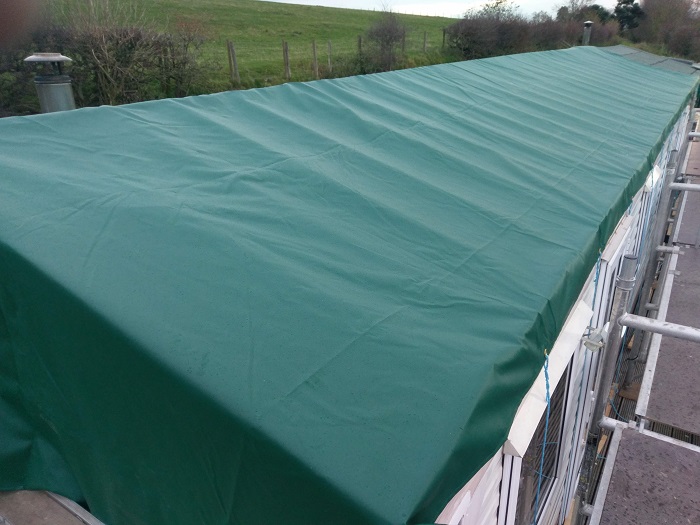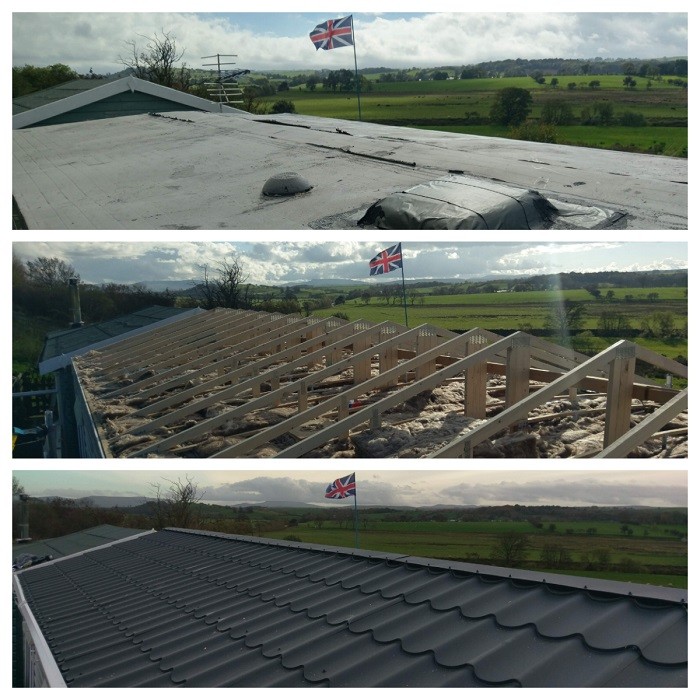 Bow Roof to Apex
Static Caravan Roof Replacement
This 1995 static caravan had the roof the old aluminium roof damaged during a storm. We upgraded the roof repair from the aluminium bow roof to the new steel apex pan tile roof. We installed the new roof trusses and added extra insulation.
This upgrade not only gave the caravan a modern look but also a new lease of life.
Shower Enclosures
Static caravan shower pods are prone to cracking, a damaged shower enclosure will leak water, damaging the floor beneath.
We use superior materials in our enclosures.
Stone resin or acrylic light weight tray.
10mm decorative shower wall panels.
Chrome Bi-fold, sliding or pivot doors.
Modern looking.
Baths replaced for showers.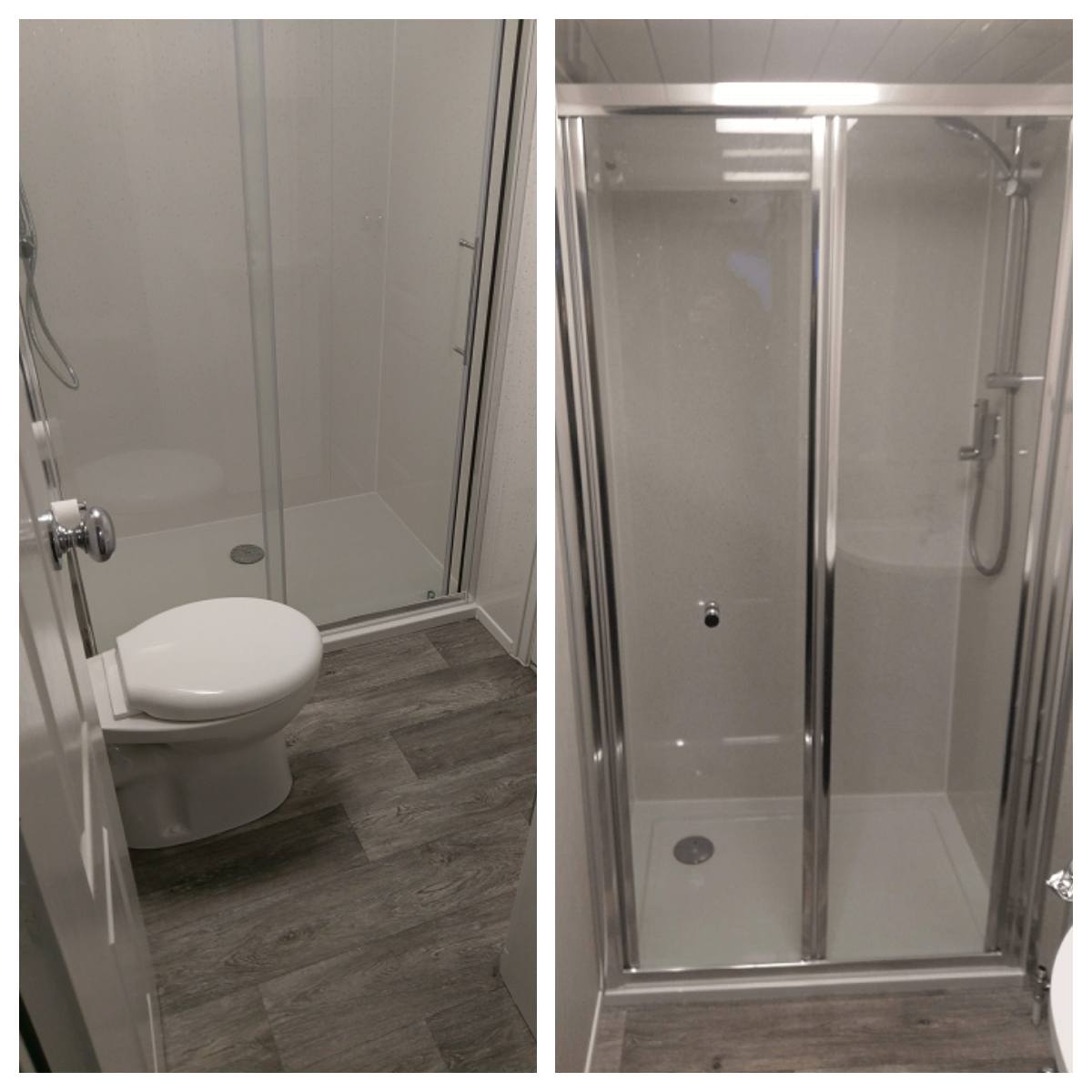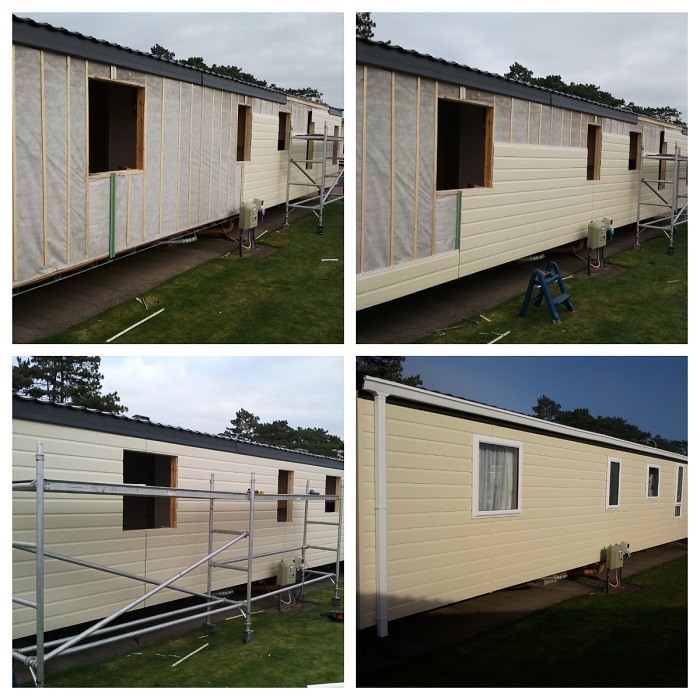 External Cladding repairs
Static Caravan Cladding
We replace damaged PVC-UE foam cladding. The most common repairs to due to external door or a car impacting the panels. Whether its one length or a full side replacement, we will take care of cladding repairs.
On site repairs
Aluminium panels for all makes and models of static caravans supplied and fitted by experienced professionals. We will match the colour and profile of the panels if the manufacturers no longer supply the required panel.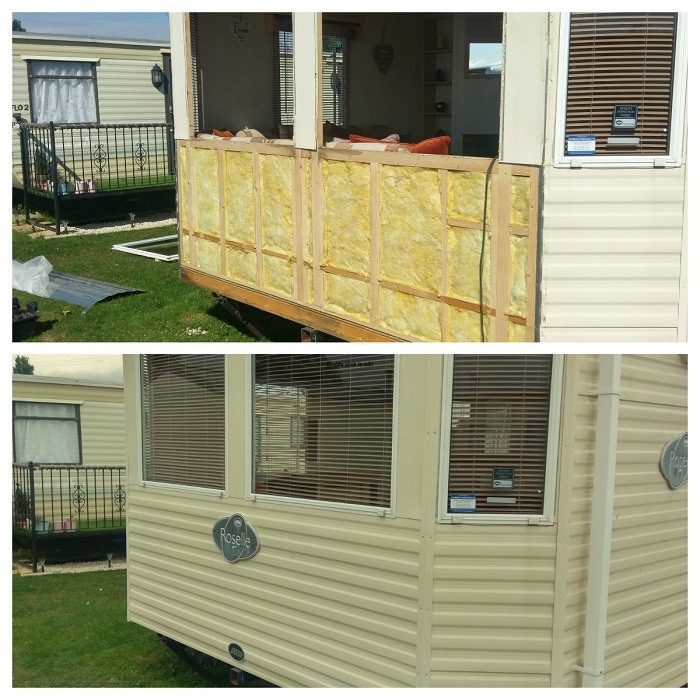 Flood Responce
If your static caravan or park home has been damaged by an escape of water, the next course action to take is to start the drying out process. By removing any wet carpets, underlay and vinyl it will allow air to dry the affected floor. If required an industrial dehumidifier will accelerate the drying out process by up to 3 times and stop the water spreading further. Dehumidifier hire is available from most tool hire company's. We also offer a drying out service which is far superior to any other company's. By removing as much fixed furniture as possible to access the wet floor beneath.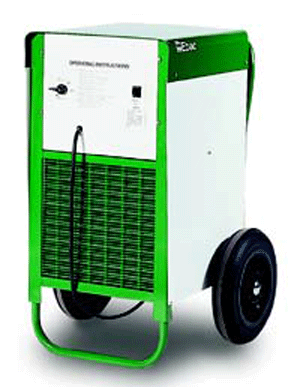 Our professional drying out service includes the removal and disposal of damaged carpets and vinyls. Also we install an industrial dehumidifier capable of extracting up to 60 litres per day continuously and directly out of the static caravan or park home. As we are fully experienced in repairs we fully understand which fixed furniture to remove and how to remove it to help dry out any floor. This is a service we offer to insurance company's to limit and reduce the cost of repairs. For more details on flood repairs click here.